Zimbabwe has crowned its first "Miss Albino" in a pageant that was aimed at entertaining patrons but whiles at it fighting prejudice and violence against albinos.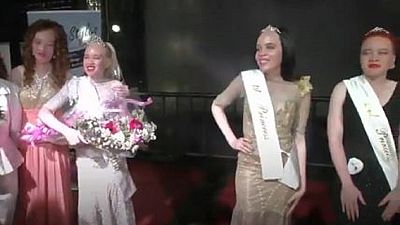 At the end of the event held in the capital Harare, 21-year-old Sithembiso Mutukura emerged winner beating 12 other contestants to claim the crown — an achievement she said she hopes will inspire others living with the rare disorder.
During the event late last week, the contestants had to respond to questions on stage and model a range of gowns and traditional African robes. Mutukura was awarded $85 in prize money after being named the winner.