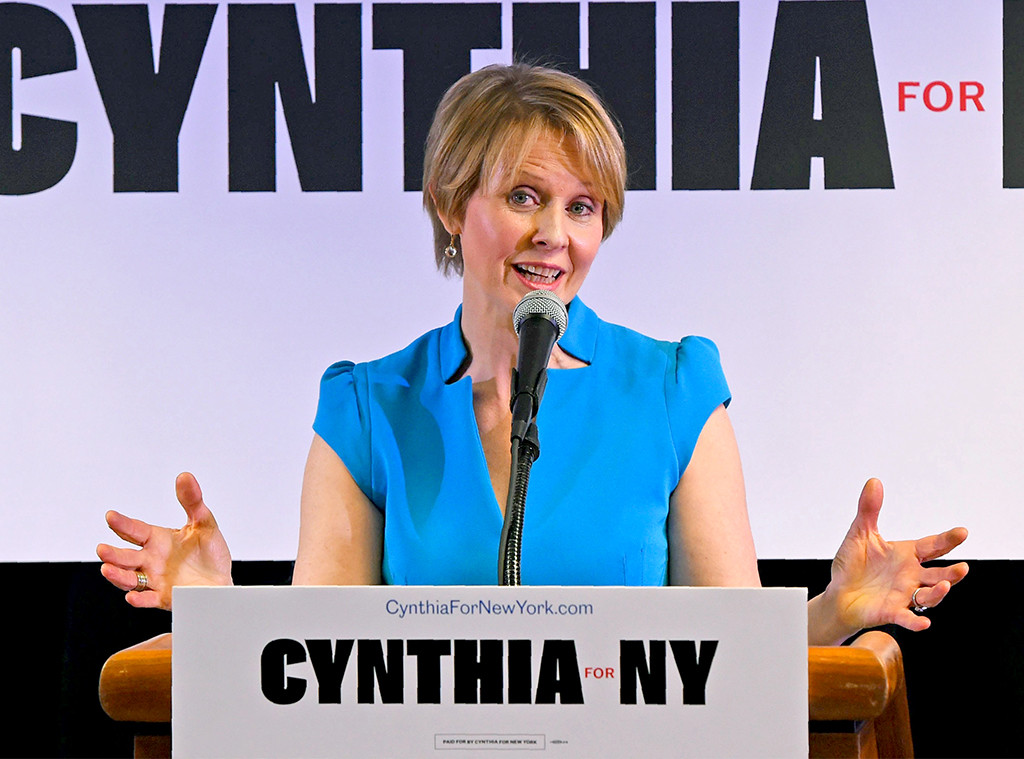 A funny thing happened on the way to the rally...
Former
Sex and the City
star and c
urrent New York gubernatorial candidate
Cynthia Nixon
happened upon a picture perfect political moment after her No. 3 train stopped working while en route to her first official campaign event to discuss many issues plaguing the Empire state—namely Manhattan's transit system.
That's right, Nixon got stuck on the subway—while attempting to talk to voters about how to fix the subway.
Political consultant
Rebecca Katz
, who worked on New York City mayor
Bill de Blasio
's first mayoral campaign,
tweeted
a photo of Nixon departing the subway after the delay and wrote, "That thing when you're headed to talk about fixing the subways and your train goes out of service. #CuomosMTA."
But lucky for the 51-year-old actress, she got to use the delay as a means to drive home her point that things needed to change during her talk in Brooklyn's Brownsville area.
The Democrat made it clear in her grassroots talk that the fault of the MTA issues lay at the feet of Governor
Andrew Cuomo
.
"I got here just in the nick of time. I allowed an hour and a half for what should have been a 30 minute ride," Nixon told the crowd,
reports
the Daily News. "Cuomo's MTA."
Just like her tough-as-nails character Miranda, she wasted no times mincing words.
"If Washington is a swamp, Albany is a cesspool," Nixon said at the event. "Andrew Cuomo promised to clean up Albany but instead he and his cronies have cleaned up for themselves. There is a reason that people close to Andrew Cuomo keep winding up under indictment for corruption."