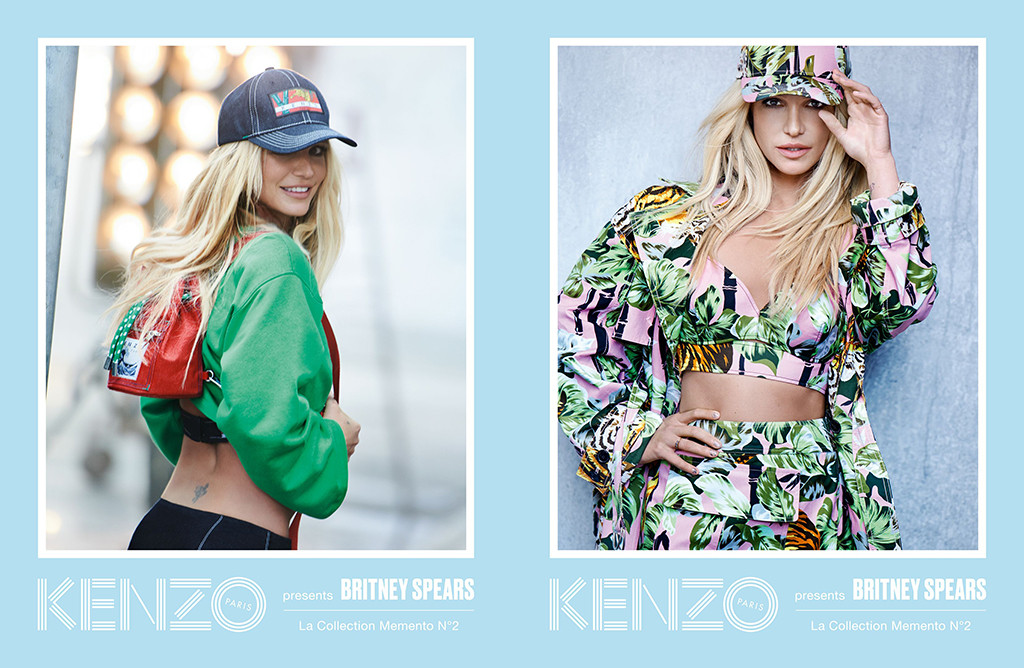 After some serious teasing and fan speculation, Kenzo has just officially announced that superstar singer
Britney Spears
is the new face of the brand's Collection Memento N° 2 line, a first for the chart-topping singer.
BritBrit fans have been hungry for evidence of Spears' partnership with Kenzo after a few promotional images of the pop star, wearing clothing with the Kenzo logo on it, were leaked a few weeks ago.
In recent days, Kenzo, a French luxury house founded in 1970 by Japanese designer
Kenzo Takad
, has released three partial images on the brand's Instagram, of a mystery blonde wearing three different outfits. Although the model's face is never shown, commenters were quick to speculate the blonde tresses were Spears'.
On Monday, the fashion house all but confirmed the rumors that the "Toxic" singer would be the face of the brand when it revealed a brief video of the sultry singer strutting her stuff.
The video had the caption, "Are you ready? The new @kenzo campaign will be revealed here on Instagram tomorrow at 5:30PM CET. #KENZO #CollectionMemento2."
Fans will notice that the latest Kenzo video matches up with a "secret project" Spears hinted at on
Twitter
when she posted a photo with fashion photographer Peter Lindbergh back in November. Eagle-eye fans will note that the backdrop in the November 10 photo is the same one from the Instagram video that Kenzo dropped on Monday.